Capabilities
Nagios provides complete monitoring of security logs and security data, including access logs, audit logs, application logs, log files, event logs, service logs, and system logs on Windows servers, Linux servers, and Unix servers. Nagios is capable of managing and monitoring security logs, system logs, application logs, log files, and syslog data and alerting you when a log pattern is detected.
Benefits
Implementing effective security log monitoring with Nagios offers the following benefits:
Increased security
Increased awareness of network infrastructure problems
Increased server, service, and application availability
Fast detection of network outages and protocol failures
Fast detection of failed processes, services, cron jobs, and batch jobs
Audit compliance
Regulatory compliance
Solutions
These Nagios solutions provide security log monitoring capabilities and benefits:
Recommended Software: Nagios Log Server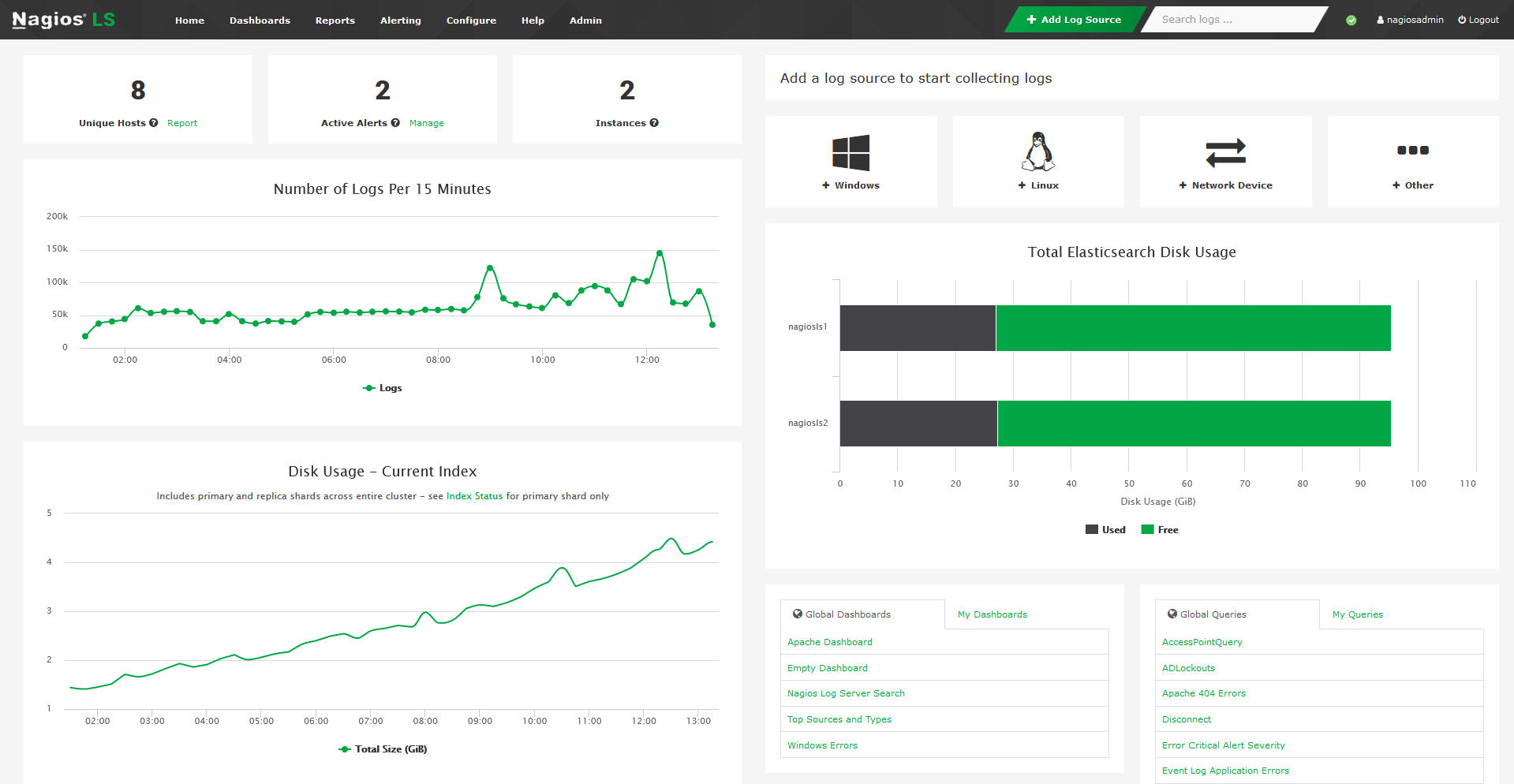 Nagios Log Server is the most powerful and trusted IT log analysis tool on the market. Log Server builds on proven, enterprise-level open-source architecture to deliver a superior log monitoring and analysis solution to meet any of your organization's unique needs.