Top Retailers Stay Online 24/7
Retailers large and small need to keep their IT operations running to continue to sell goods. In today's marketplace, it doesn't matter if you're Amazon E-tailing through the Internet, Walmart running a superstore, or a 10-location convenience store chain; they all need to keep their IT equipment online and functional or they cannot process orders.
These organizations have to operate 24 hours a day to meet these expectations. Retail leaders choose Nagios to keep their equipment online and functioning.
Eliminate Point-of-Sale and Website Downtime
Leading retailers use Nagios for monitoring and alerting to possible problems. By providing proactive alerts, downtime is drastically reduced, keeping systems online and the POS equipment running.
Monitoring key performance metrics provides invaluable information necessary to plan and budget for future system upgrades or prepare for maintenance.
Retailers large and small implement Nagios so they can receive near-instant notifications of website, POS, or other outages. Unnoticed, these issues can affect their public image, operational efficiency, or even bring their POS equipment to a grinding halt. Once alerted, IT staff can resolve problems quickly, lessening the impact of such outages and reducing or eliminating downtime.
Nagios deployed in retail locations can:
Improve customer expectations
Improve website availability
Reduce or eliminate downtime
Improve public visibility and credibility
Improve ROI on IT systems
Improve operation efficiency
Further Reading
More Information
Recommended Software: Nagios XI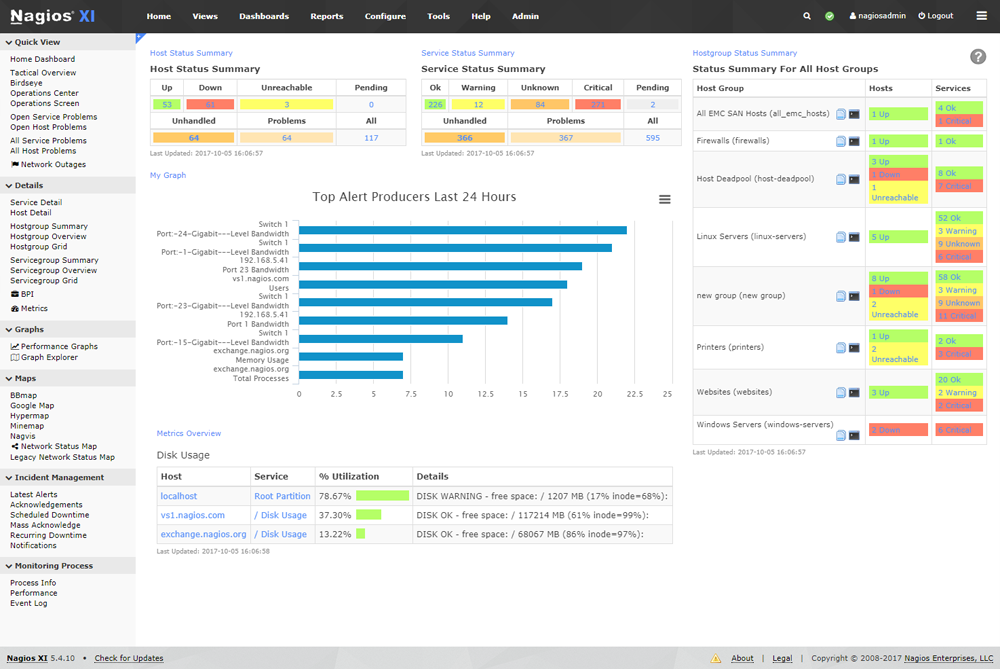 Learn More | Demo
Nagios XI is the most powerful and trusted infrastructure monitoring tool on the market. Millions of users and thousands of companies, ranging from Fortune 500s to small business owners, trust Nagios XI to get the job done.