Maintaining and ensuring service level agreements (SLAs) in your organization is critical to preserving the reputation of your business as well as maintaining customer relationships. Your organization's reputation depends on your ability to provide quality products and services. Therefore, it is extremely important that those services meet the standards that your SLAs define. Increasing system uptime and maximizing network availability are top priorities in meeting SLA standards, and Nagios Solutions can help you attain your goals.
How Nagios Solutions Can Help
By alerting you when problems arise, Nagios IT Management Solutions provides you with the ability to maintain SLA requirements, which allows the goals of your network to be achieved. If you are monitoring your infrastructure with Nagios XI and Fusion or tracking network traffic with Nagios Network Analyzer, the products and services you provide are better equipped to meet the SLA requirements of your organization.
Solutions
These Nagios solutions help ensure you meet your service level agreements:
By using Nagios, you can:
Meet your SLAs
Maximize potential revenue
Maintain your business reputation
Ensure client satisfaction
Recommended Software: Nagios XI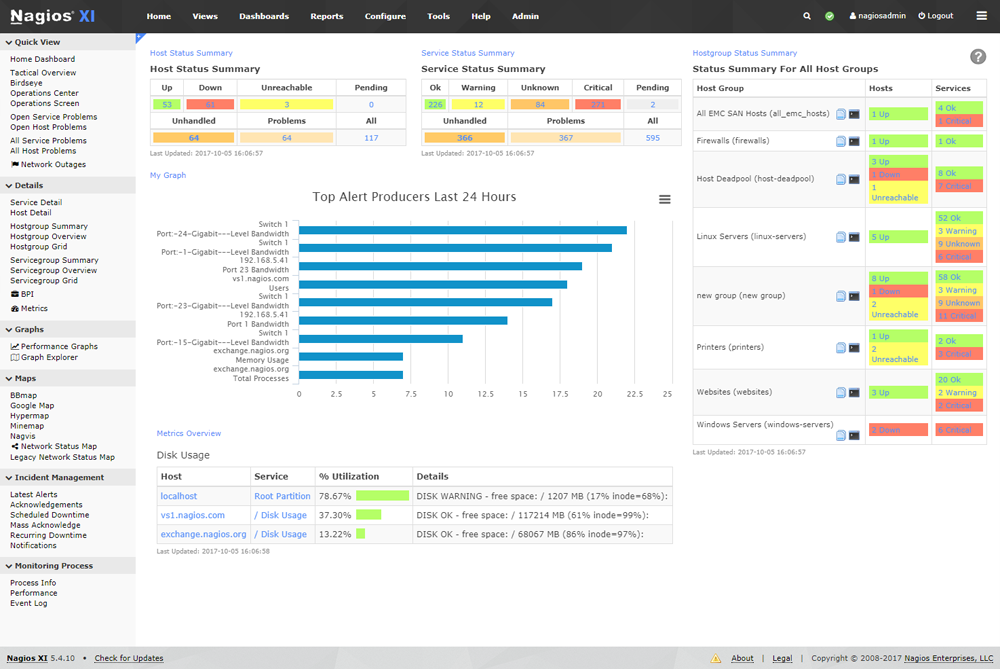 Learn More | Demo
Nagios XI is the most powerful and trusted infrastructure monitoring tool on the market. Millions of users and thousands of companies, ranging from Fortune 500s to small business owners, trust Nagios XI to get the job done.