Being able to identify problems before they affect critical business processes and respond to those problems as soon as they occur should be a top priority in your organization. When you reduce the number of potential outages, it increases the availability of your network and ensures minimal impact on your organization's revenue-generating activities.
How Nagios Solutions Can Help
Nagios offers many solutions that allow you to identify and solve problems on an infrastructure-wide basis. With centralized dashboards, you can get a quick, at-a-glance view of your entire network and see problems anywhere across your IT infrastructure. Alerting capabilities are highly efficient in providing outage details to the correct member so issues can be resolved immediately. Capacity planning graphs also allow your organization to plan for crucial upgrades before systems become outdated.
Solutions
These Nagios solutions help detect network incidents before they occur:
By Using Nagios, You Can:
Detect problems before they occur
Increase network availability
Reduce network downtime
Proactively plan for system upgrades
Recommended Software: Nagios XI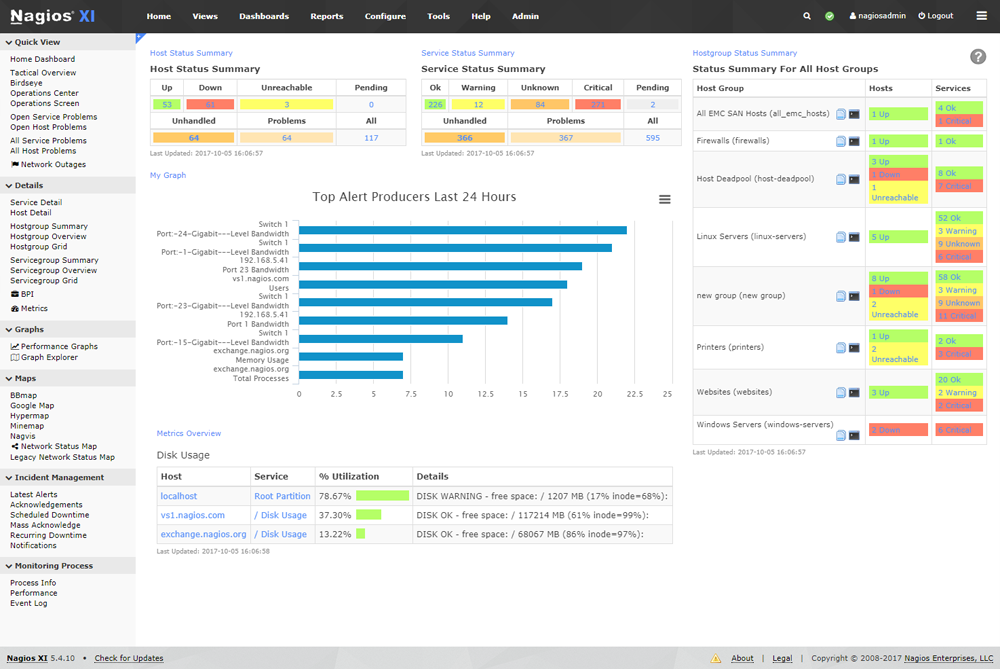 Learn More | Demo
Nagios XI is the most powerful and trusted infrastructure monitoring tool on the market. Millions of users and thousands of companies, ranging from Fortune 500s to small business owners, trust Nagios XI to get the job done.