Capabilities
Nagios Enterprises has developed numerous tools designed to monitor your network and servers, make life easier for administrators, and support staff members.
These tools consist of:
Nagios XI
Nagios Core
Nagios Network Analyzer
Nagios Fusion
Using Nagios XI, you can deliver the results of your monitoring in a variety of visual representations and reports. Additionally, there are many add-ons and monitoring tools available on the Nagios Exchange.
Benefits
Implementing Nagios network monitoring tools has the following benefits:
Enhanced auto-discovery features (Nagios XI)
Determine unresponsive machines and alert staff immediately
Comprehensive reports
Increased server, service, and application availability
Fast detection of network outages and protocol failures
Solutions
These Nagios solutions provide network monitoring capabilities and benefits:
Resources
Recommended Software: Nagios XI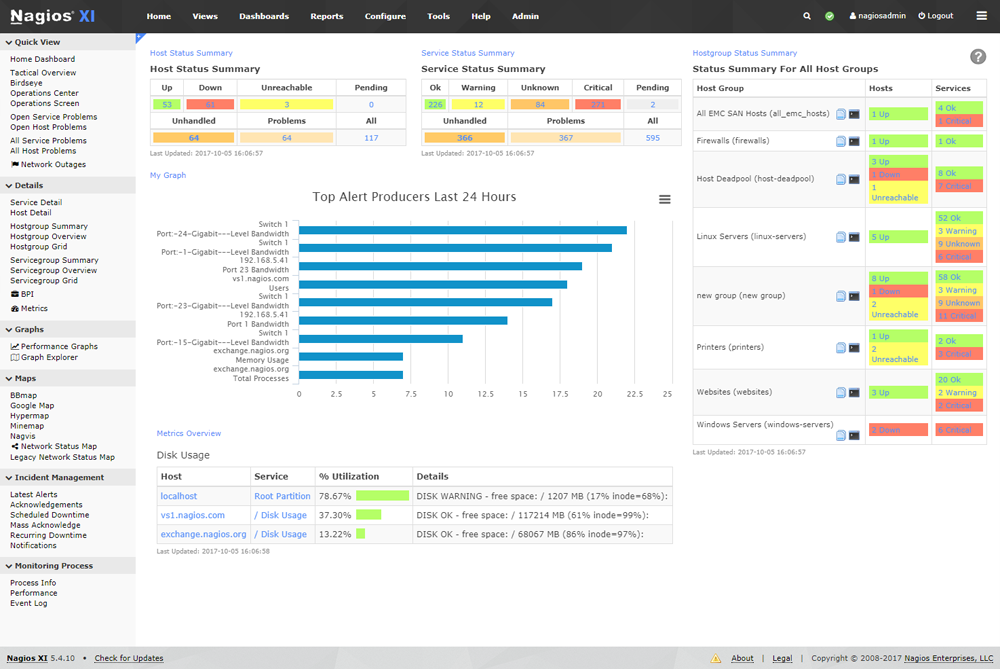 Learn More | Demo
Nagios XI is the most powerful and trusted infrastructure monitoring tool on the market. Millions of users and thousands of companies, ranging from Fortune 500s to small business owners, trust Nagios XI to get the job done.