Developing and refining high-efficiency business processes is essential to the success of any business or organization. Greater network and server efficiency translates to increased productivity, growth, and revenue. Accomplishing these goals will make you a happier IT professional and keep your business running smoothly.
How Nagios Solutions Can Help
Implementing Nagios IT management solutions results in the ability to track, trend, and forecast high-efficiency business processes. This produces factual data to back up critical business decisions. Auto-discovery, bulk modification tools, and seamless integration are all features that provide the user with the ability to increase network efficiency. Nagios solutions are designed to increase your overall productivity while making it easy to manage your entire network.
More Efficient Solutions
These Nagios solutions provide increased efficiency benefits:
By using Nagios, you can:
Increase network performance
Save your company time
React to network outages quickly
Gain in-depth network awareness
Notify entire IT staff
Recommended Software: Nagios XI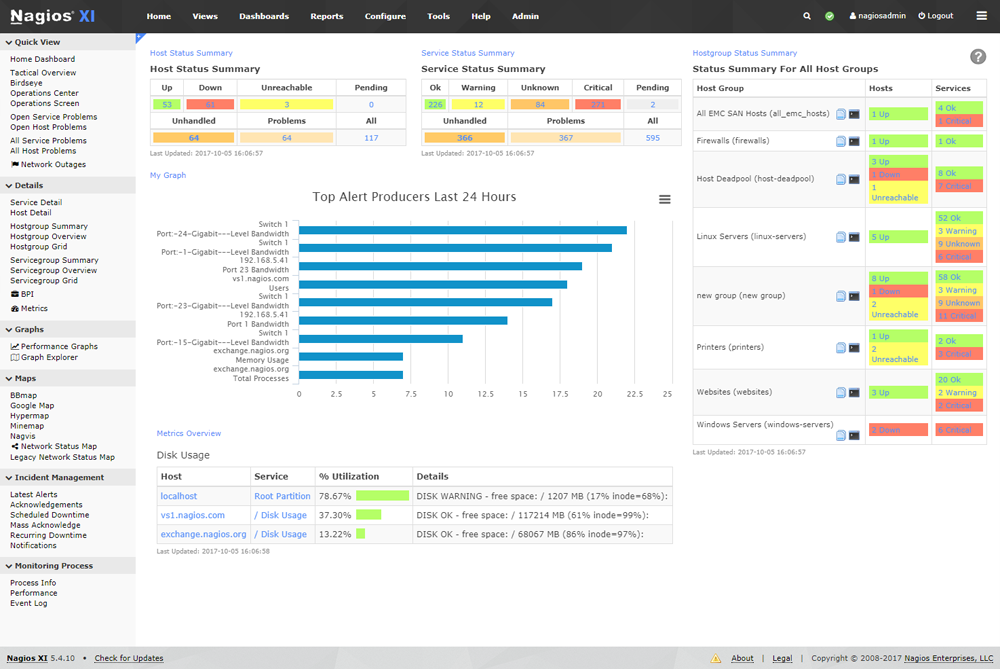 Learn More | Demo
Nagios XI is the most powerful and trusted infrastructure monitoring tool on the market. Millions of users and thousands of companies, ranging from Fortune 500s to small business owners, trust Nagios XI to get the job done.