Capabilities
Nagios offers the capability to monitor an assortment of metrics on many different virtualization platforms. In addition, Nagios can be run on several different virtualization platforms, such as VMware, Microsoft Virtual PC, Xen, Amazon EC2, and more. Nagios has pre-built VMs for both Nagios Core and Nagios XI created for VMware, as well as a virtual PC and OFV template for Nagios XI.
Benefits
Implementing effective virtualization monitoring with Nagios offers the following benefits:
Increased server, service, and application availability
Fast detection of server and operating system failures
Fast detection of service and application failures
Reduced deployment time
Reduced administrative overhead
Centralized configuration
Ability to monitor the following metrics:

CPU Usage
Memory
Networking
Input / output
Datastore usage
VM status
Services
More…
Solutions
These Nagios solutions provide virtualization monitoring capabilities and benefits:
Recommended Software: Nagios XI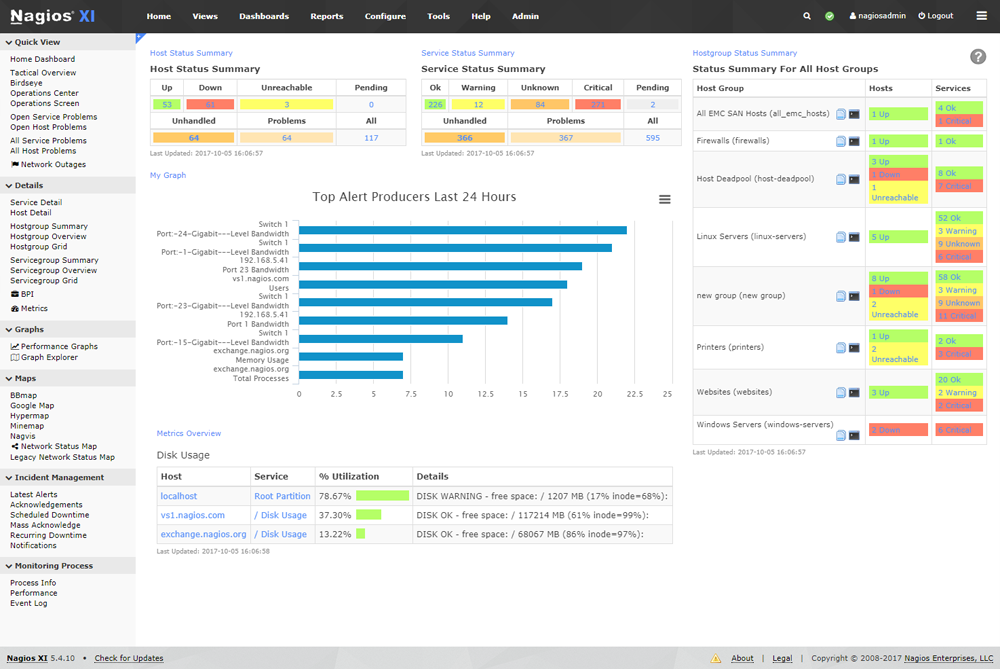 Learn More | Demo
Nagios XI is the most powerful and trusted infrastructure monitoring tool on the market. Millions of users and thousands of companies, ranging from Fortune 500s to small business owners, trust Nagios XI to get the job done.